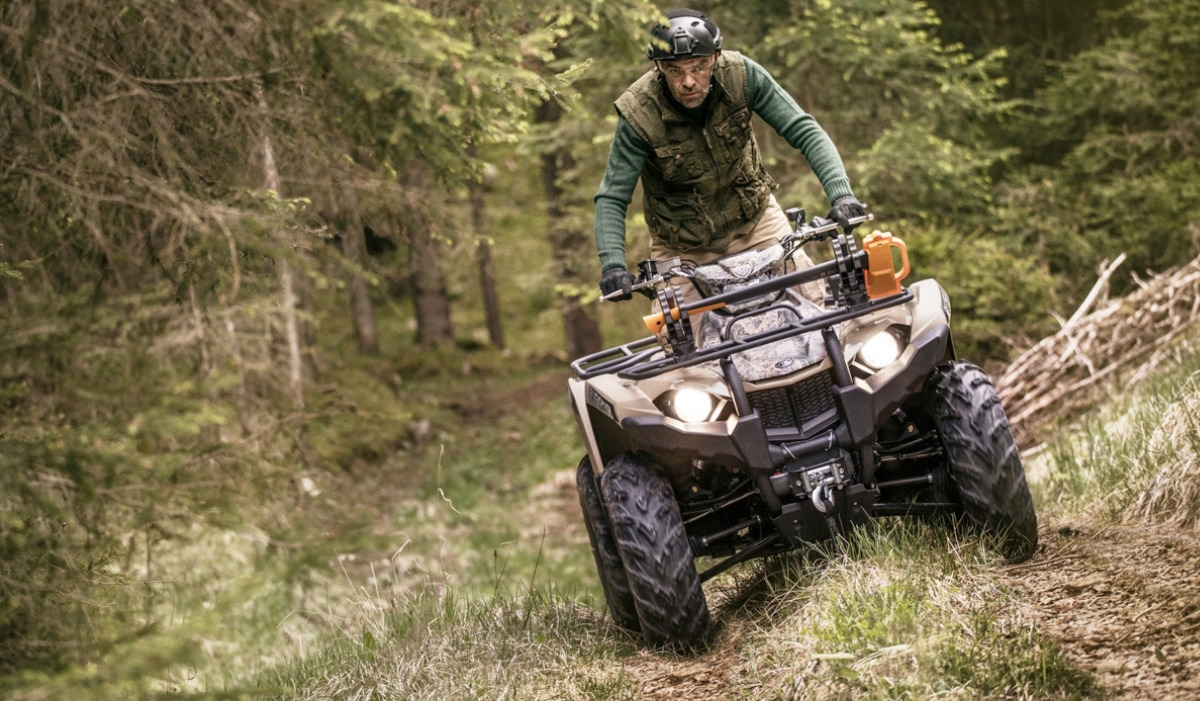 New Kodiak 450. A force of nature.
With over 40 years' experience in the production of All Terrain Vehicles, Yamaha is widely recognized as one of the leading manufacturers of rugged and reliable models that come with a high build quality as standard.
The current Yamaha ATV range features a line up of functional and attractive models from 700cc through to 50cc that cover both the Utility and Sport & Leisure segments. By giving all of our customers a wide choice of durable and reliable models that are both easy to use and straightforward to maintain, Yamaha has reinforced its position as one of the most solid and respected ATV brands.
Yamaha's ATV range is further strengthened and expanded with the introduction of the new Kodiak 450 EFI and Kodiak 450 EPS models that will be available from summer 2017. Inspired by the hugely successful Kodiak 700, the Kodiak 450 is a new mid-sized utility model that has been specifically developed for both professional and leisure customers whose key priorities include all day comfort, functionality, and ease of use.